Gayle Polglase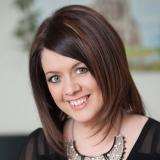 Training Manager/Account Manager
Gayle joined Document Direct three years ago. Gayle has a variety of roles including recently joining the Training Department to assist with the induction of new typists, something she is relishing. She also works as an Account Manager and is responsible for ensuring that her clients' needs are met, selecting and training an appropriate team for that client and ensuring all work produced is turned around efficiently and accurately. As Account Manager Gayle is the first point of contact for all of our clients. She deals with clients' queries, ensures that all clients' work is returned on time and helps associates with any problems.
Gayle has 25 years experience working in the legal environment and believes that her decision to join Document Direct was by far the best she has ever made. She loves being part of the team!
Tips to our clients, from experience
Speak slowly and clearly and spell unusual names.
Favourite sport or pastime
Gayle enjoys keeping fit, socialising, spending time with her family and watching her beloved Everton FC
Favourite country visited
Italy
Favourite tipple
A nice cold beer!
Best TV box set or favourite movie
24 and Goodfellas