Shelley Bradshaw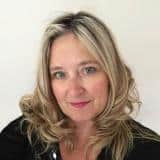 Human Resources Manager
Shelley's key duties include being the main point of contact for our dedicated team of transcriptionists. She is responsible for welcoming new candidates, taking them through the recruitment and induction process, and ensuring that they have a solid foundation of knowledge of our processes and culture.
Shelley joined Document Direct nearly five years ago, and reckons it has been one of the best decisions of her life. Based at home, she now has the right balance of work and home, and her role provides rich variety.
She has worked within the office world providing administrative support at high director level for over 20 years with a strong background in the legal sector, mainly working with clinical negligence lawyers.
She is also a very competent and efficient typist which gives her essential skills and empathy for the role of HR manager.
Tips to our clients, from experience
Try not to eat your lunch during dictating, as there's always a chance that "one moment, whilst I take a bite" may find its way into our typing.
Favourite sport or pastime
Time with the family, and her two children. Reading a good thriller, cinema and time with friends. Occasionally known to be on the touchline to watch her son play football.
Favourite country visited
Gran Canaria
Favourite tipple
Pimms and white wine – in two separate glasses.
Best TV box set or favourite movie
Luther as a boxed set, and Meet Joe Black and the Bridget Jones movies.