Karen Godden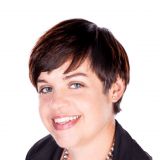 Client Success Manager & Account Manager
Karen is a Business Development Executive and Account Manager for some of our top clients. She has 20 years experience working with lawyers and has previously worked as PA to Partners in law firms in the South East and London. Her typing and administration skills, combined with her technical IT skills allow her to deal with the daily challenges of managing client and typist demands.
Based at home, she now has the flexibility to look after her family and two daughters and to keep that work/life balance in order.
Favourite sport or pastime
Catching up with friends over a glass of wine and some good food, together with a weekly Pilates lesson to really unwind.
Favourite country visited
Cyprus – I got married there!
Favourite tipple
Dark rum and diet coke
Best TV box set or favourite move
Dirty Dancing ("Nobody puts baby in the corner!")