Medical Transcription Services
Transcribing medical documents and reports which have been dictated by healthcare professionals is known under the umbrella term of medical transcription. Document Direct can provide expert outsourced medical transcription services using our team of highly skilled medical typists.
Our medical typists have experience in the sector. This means that not only are they able to understand the range of complex vocabulary used by medical professionals. But they also understand the need for confidentiality and accuracy with every completed transcription.
Working With Document Direct
Document Direct will integrate our service into your business. This is to ensure transcriptions take place as efficiently and securely as possible. We have experience with a wide range of different dictation software, so we can adapt to how you work. We always aim to improve your turnaround times and reduce your transcription costs.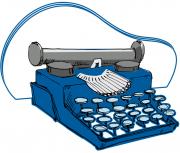 We know that medical transcription is not a simple 9 to 5 job, and that the volume of work is rarely constant. That's why we are able to provide a flexible service. This gives you the option to send us as little, or as much, work as you desire. We can be used in busy periods. To cover times when usual staff are absent. Or, even as a constant service to take care of all your typing and transcription needs.
Document Direct are also available 24 hours a day. There is no extra charge for sending audio files at weekends, evenings or out of hours. You always simply pay for the length of the dictation, allowing you to work out your costs in advance.
Start With a Medical Transcription Free Trial
If you think you could benefit from outsourcing medical transcription, then contact Document Direct today to discuss how we can help you. In fact, we are so confident that you will love our service, that we will let you try it out for free. For more information on our Free Trial click here.