High-quality
At Document Direct, we are extremely proud of the high quality outsource typing service we provide.
Quality is an intrinsic element of our business and our service, and is driven through every aspect of what we do.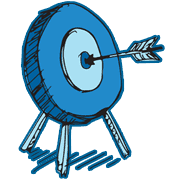 We guarantee near 100% error free accuracy due to our strict induction and training process, and the fact that all of our typists are highly experienced legal and medical secretaries.
We deliver tailored solutions depending on your business needs and work to your house style to ensure consistency. We can even help develop your own house style and design new templates if required.
We constantly invest in our team and systems to ensure we are providing our clients with the best in the business.
All of our typists are UK-based, with English as their first language and are qualified secretaries in the legal or medical field. Their extensive experience means they not only deliver error-free documents, but also highlight duplications and suggest improvements so you get the best quality results.