Audio Transcription
At Document Direct we can provide you with a fully managed audio transcription service. We aim to supply an accurate, timely, customer focused service which integrates smoothly with your organisation. Resulting in faster turnaround times, and increased profitability.
Our service is completely flexible. This means you are able to outsource as much, or as little, work as you require. Whether you need our help ad hoc to cover a busy period, or on a more regular basis to keep of your documentation. You are in complete control of your costs. As there is no minimum charge for audio transcriptions. And we typically charge on a per minute basis. It is truly a pay as you go service.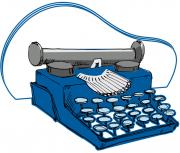 Our UK based team has extensive experience in both the legal, medical and financial sectors. This means they have the expertise to create technical documentation with an accuracy rate close to 100%. Our team will highlight errors and duplications. And when appropriate, provide potential areas for improvement.
Document Direct is endorsed by The Manchester Law society, Lawnet and Lawshare. We are also certified to the internationally recognised ISO 27001 standard for Information Security Management System.
How Our Audio Transcription Service Works
Our service begins after a period of free consultancy. We use this to understand how your business works, and your case management procedures. We have found this allows us to seamlessly integrate our service into your business. And provide you with the maximum value.
The easiest way to work with us is to download our app onto your phone or recording device. The app can be downloaded from the Google Play Store or the App Store. This allows you to make your recordings wherever you are and send your audio or video securely via our encrypted, confidential service.
If you are already using a dictation service. Then we have an outsourcing module which allows you to send your audio files to us.
Prior to receiving your dictations, we will agree a time frame for the return of your document. We can also help you to prioritise those times when you need your document back quickly if you are on a deadline. As well as this we will take the time to understand and replicate your house style. All while capturing all your current document templates.
If you would like more information on our audio transcription services. Then give us a call or fill in the enquiry form on our contact us page.