Document Production
Our document production service (DPS) can quickly transform your handwritten notes, Excel spreadsheets or printed text into professional well-presented and correctly formatted documents.
The team of document production specialists can operate as an extension of your own in-house resource or as your firm's sole document production resource; dramatically helping fee earners improve productivity by undertaking many different types of work:
Electronic bundles for courts
Creation of PDF documents which comply with HMCTS guidelines
E-bundles provided in PDF format and all pages numbered
A hyperlinked index and bookmarks which include a short description and page number
All text subject to OCR (optical character recognition)
Realignment of pages
Setting default view for all pages to be 100%.
Ensuring resolution of the bundle is not greater than 300 dpi and optimising file size
Quick turnaround on additions and amendments (including appropriate pagination)
More information from the Courts and Tribunal Judiciary can be found here:
https://www.judiciary.uk/announcements/general-guidance-on-electronic-court-bundles/
Word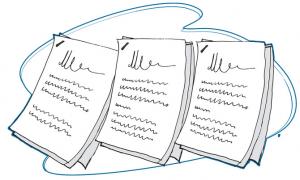 Creation of and amendments to Word documents with advanced document formatting including: automatic tables of contents, automatic cross-referencing, page numbering, headers and footers, footnotes, comments
Amendments to documents from PDF manuscript mark-ups
Reformatting of documents into your firm's house style
Creation of new Word documents, using your firm's templates to produce professional and properly formatted documents
Copy typing of handwritten notes and printed text
Creation of precedents and templates
PDF (Portable Document Format)
Conversion of PDFs to Word, Excel or PowerPoint
Manipulation of PDFs (splitting/combining, moving/deleting pages, redacting text, page numbering)
Excel, formatting, and calculation
Creation of or amendments to Excel spreadsheets
Data entry and formatting
Entering calculations/formulae to help analyse your data
Our team can help with many forms of data entry using Excel formatting, DMS and CMS management. As well as helping you interpret your important information
We can take your data and create a template to present it in a more manageable fashion
PowerPoint
Creation of and amendments to PowerPoint presentations from handwritten notes or printed text
Presentations professionally produced keeping within your firm's brand/guidelines
Our team are experts at creating or correcting PowerPoint presentations. Send us your narrative and we will transform it into a PowerPoint presentation. Our document production team can use your existing template, improve it or even design a new one for you.
Other Offerings