Viv Rivett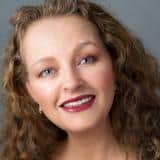 Technical Services Manager
Viv has responsibility for ensuring that the many aspects of Operations, IT and workflow run smoothly.
Originally from Australia, she came to England in 1992 and completely fell in love with the place.
She worked in London for a year and then moved up north, working in Leeds and Manchester as an IT trainer/developer and as a legal secretary.
Following eight years as IT Support Manager for a firm of solicitors in Manchester, she joined the team at Document Direct in 2011, helping develop many of the typing protocols, and then assumed greater responsibility for the wider area of IT and Operations.
She has a wealth of experience in virtually all areas of law, especially Shipping, Corporate and Commercial law and her advanced document production skills in Microsoft Word, Excel, PowerPoint, and many case management systems give her an ideal background.
Favourite sport or pastime
Viv enjoys horseriding, walking and singing – sometimes all at the same time!
Favourite country visited
As an Aussie, it's a joy to hear that her best country visited is England.
Favourite tipple
Kahlua and Baileys mixed cocktail, drunk after a bite of chocolate.
Best TV box set or favourite movie
Westerns or horsey movies of any type; Schindler's List, Avatar, the King's Speech and anything starring that well known Australian, Russell Crowe. Best TV box sets – Merlin and the Vicar of Dibley.