Jacqui Sharples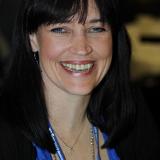 Document Production Manager
With over 20 years of experience within the legal technology sector covering a range of solutions (including Practice Management, Document and Knowledge Management, and Business Process Management) Jacqui combines her knowledge of the market with excellent organisational and communication skills and a commitment to ensuring that projects exceed client expectations
Jacqui joined Document Direct in 2012 and progressed to the role of Document Production Manager in 2016, successfully managing Document Direct's team of document production specialists.
Jacqui's strengths lie in her attention to detail and high standards of quality.  She ensures that all members of the DPS team are of the highest calibre in order to guarantee all client documents are completed to the highest standard, and also liaises with clients to ensure that the house style guidance in the individual knowledge repositories for each client is kept up to date and adhered to by the team.
Tips to our clients, from experience
Give clear instructions and a realistic deadline!  "ASAP" and "Urgent" mean different things to different people!