Chris Smith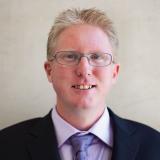 IT & Informatics Director
Chris is the Informatics and IT director for Document Direct and has wide ranging experience within information technologies. He has been supporting the company since 2011 and is responsible for implementing ongoing process improvements and overseeing all technical aspects of the business, including the maintenance of our ISO 27001 Information Security Management Standard.
Originally from South Africa, Chris moved over to the UK in 2002 where he furthered his career in the outsourced transcription industry.
Chris has over 15 years' experience working in the legal technology industry, primarily within the dictation and transcription and speech recognition fields. He has provided consulting services to major international law firms in the past and also worked with software vendors providing productivity and workflow solutions.