Michelle Rowland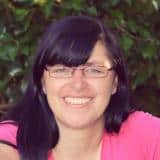 Business Development Manager
Michelle is Business Development Manager and has been a member of the Document Direct team for four years.
Her main responsibility is ensuring that our valued clients are happy with all transcriptions produced.
This is achieved by regular contact with all clients, listening to their needs and concerns, and investigating and resolving issues. We pride ourselves at Document Direct with our target of 100% accuracy which is maintained by working together with our clients and providing professional support and advice.
Client feedback is extremely important and our main priority is understanding and meeting client needs and identifying solutions to any issues.
Michelle progressed from being Secretary to the Principal Education Officer at Dorset County Council to Customer Advisor for The Alliance and Leicester Building Society. She has 25 years experience in secretarial and administrative roles and has managed the Customer Services Department as PA to the Directors at a meat manufacturing company in Wiltshire.
Living on the Island of Portland, Dorset, she finds that working from home for Document Direct ensures that she has a great work/family life balance and she enjoys the outdoor life with some wonderful sea views.
Tips to our clients, from experience
Don't just say "You know, just put in all the usual stuff, or type the letter as you see fit."
Favourite sport or pastime
Michelle is an accomplished cornet player, and when not doing that kayaks with her two teenage sons.
Favourite country visited
Alaska would be the place to go.
Favourite tipple
Fresh, cool . . . water !
Best TV box set or favourite movie
The Wizard of Oz. And guess why … because, because, because … !