Will outsourcing become the norm over the next 5 years?
Managing the demands of running a law practice is challenging enough…but what happens when things get busy or unforeseen circumstances change your course?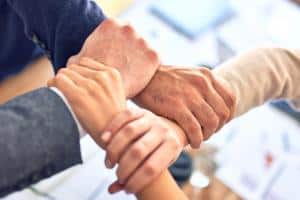 Do you have a big enough team to back you up?
Does client care slip?
What about compliance?
Never mind managing in a pandemic !
The recent stamp duty holiday and subsequent heavy workload placed on conveyancers proves that without adequate resources you may be forced to turn down new instructions and decline opportunities for growth and let us not even talk about managing in a pandemic.
For those firms without a flexible support model, internal resources may be stretched to the point of breaking, especially when clients continue to relentlessly expect more, at a quicker rate and with no reduction in quality.
There is, however, one route that we may all consider.
The Law Society of England and Wales state that "outsourcing is becoming an increasingly common aspect of legal service delivery" but with so many misconceptions, individual's may not be aware of the many key advantages it has to offer:
Outsourcing provides a cost-effective, convenient solution to peaks and troughs in workload, meaning client care never suffers
It offers overflow cover without the overhead and expense needed to support full-time employees.
It allows your very well-trained internal staff to focus on 'value added' activities
It provides peace of mind that confidentiality and compliance are taken care of.
You may question their capability, and the difficulty they will have on understanding your own firm – but just reflect that your outsourcing partner will have a laser focus on ensuring they are as efficient as possible, providing firms with high-quality work that is tailored specifically to your own processes and procedures.
Finally, whilst every law firm is different and has its own unique culture it is imperative that you embark upon any new outsourcing partnership with a business that shares your values, as well as someone you will actually enjoy working with.
Many hundreds of top law firms have already overcome their initial reservations and are already using this flexibility to gain a competitive advantage. With outsourcing becoming now proving very popular in many aspects of business and life, it seems inevitable that it will become the 'new norm' within law firms well before the next pandemic arrives.
Will you consider outsourcing for your business – pandemic or no pandemic.
Author: Nicola Gorgens
nicola.gorgens@documentdirect.co.uk