Adapting to the ever-changing legal landscape in 2022
Recent times have changed the way we must work. Whether it be where we are working or a shake up to the legal landscape itself, firms are requiring increased flexibility to meet the expectations of clients and the varying workloads they are faced with.
It was only a couple of short years ago when the vast majority of the legal sector were working in an office. Working from home was rarely an option, and often frowned upon by many within the legal industry. Culture was often thought to be derived from centralised offices and, to coin a previous blog from our CEO, 'has a tree really fallen, if nobody heard it?'. The default was (and perhaps still is) to have some mistrust as to what people are doing if you aren't there to witness them working.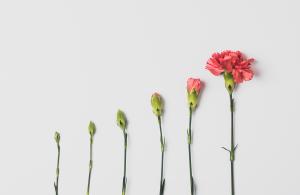 The last 2 years have forced firms out of their comfort zone but this has equally served them a whole raft of new potential opportunities to improve efficiencies within their firm.
With often confusing 'work from home guidance', being ordered and rescinded multiple times, it's likely that the biggest threat to UK business is the general uncertainty and knock-on effect to planning and strategising for the year ahead.
Law firms have had to improve flexibility and agility into their working structures and decision-making frameworks; increased agility has allowed their staff to work from pretty much anywhere, with often improved efficiency. This can only be viewed in a positive light, making the legal industry a more accessible and inclusive profession. As one of our industry colleagues, David Gilroy of Conscious Solutions likes to say, 'Work is what you do, not where you do it'.
It's fair to suggest that political turmoil will continue throughout 2022 and, with that in mind, we are forced to look at the future of the legal industry. Availability of staff due to sickness and/or isolation is a key consideration. Equally, communication channels need to be digitised whilst maintaining quality and effectiveness.
Market consolidators and the rise of consultancy models are also challenging the more traditional models, forcing everyone to re-evaluate their current processes and procedures, and their ability to compete against leaner firms.
Employment law is expected to boom, as a huge number of workplace disputes are already mounting. Likewise, with family and litigation matters.
The pandemic has seen rapid adoption of technology within the legal industry, where this was historically very slow. If another firm can provide legal services more quickly, cheaply, and efficiently, this provides huge challenges to those not keeping up with the pace of change.
This growth and unpredictability mean firms need to evaluate their current workforce, secretarial ratios, infrastructure and software in an attempt to meet client expectations and take a potential 'piece of the pie' in terms of new instructions over the coming year.
Rapid and continual adaptation and agility will be key to compete as well as to attract and retain talent. It will also be crucial to consider how this will affect your firm's culture – hopefully in a positive way!
Historically, such change would consequently impact the number of new hires. Although, certainly not a new concept, outsourcing can help to smooth the peaks and troughs of work whilst maintaining quality control in areas of specialism such as secretarial services, cashiering and helpdesk support.
Solid outsourcing partners ensure there are never staff shortages or technical problems and that companies remain efficient and are run in a cost-effective manner. By outsourcing, firms can manage larger workloads or staffing challenges relatively easily whilst complementing any new flexible work structures that are being formed.
2022 is going to be an interesting and eventful year for the legal industry. Constant changes to the working environment, and a potentially booming market, will mean firms will have to become more flexible than they have ever been before. Adopting new tactics and methods will ensure firms can tackle both negative and positive challenges that they will inevitably be faced with in the year ahead.
Here's to a more flexible and efficient way of working in 2022!