Nadia Lynn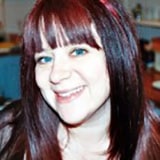 Client Liaison Manager
Nadia supports the Operations team and helps ensure the smooth running of our service by dealing with front line typing and client issues.
She has almost 20 years' experience in IT and administration mainly within the legal field, working for both UK and US law firms, although she has also worked in the property field for surveyors and property consultants.
Having worked previously as a PA to partners within UK and US law firms, her typing and administration skills, combined with her technical IT skills allow her to deal with the daily challenges of managing client and typist demands, on a 24/7 basis.
This flexibility allows her to look after her family and two daughters and to keep that work/life balance in order.
Tips to our clients, from experience
Don't leave your dictation machine running once you have finished his dictation or we may hear your side of a phone conversation with your wife about what you should do with your baby son who was turning orange as he would only eat mashed carrots.
Favourite sport or pastime
Reading, music, time with family/friends
Favourite country visited
Italy
Favourite tipple
Gin and tonic
Best TV box set or favourite movie
Breaking Bad – best TV show ever made