Eoin Glynn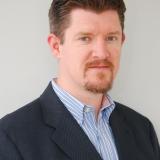 Sales Manager (Ireland)
Eoin joined the Document Direct team in September 2014. He is based in Dublin, Ireland and is responsible for leading and guiding new client engagement within Ireland.
Eoin has worked as a Legal Executive and Office Manager for five different Dublin based law firms over the last 18 years. He has a clear understanding of how a law firm works and what is required in the legal profession.
His philosophy can be summed up from his experiences with existing and new clients, and he is clear that we are living in a time when most of us feel so busy that time always appears to be racing by.
"We are, in essence, busy missing everything.
"Document Direct provides our clients with the opportunity to ease their work-load and give themselves more time to be fully present with their own clients.
"The busyness of business can be reduced so that you can be more effective at work and not miss out on those things that really matter to you.
Tips to our clients, from experience
Document Direct can genuinely improve the quality of your life – so don't have any pre-conceptions, and just give our service a try.
Favourite hobbies
I love reading and writing – primarily nonsense aimed at 10 year olds.
Favourite country visited
The whole world is amazing. How can I pick just one? But – if I had to…. Italy – Tuscany is pure heaven
Favourite sport
Rugby. Rugby and rugby – and Skiing when I can.
Best TV box set or favourite movie
Father Ted. The Monty Python films. Damo & Ivor. The Matrix trilogy. Lord of the Rings, Star Wars, Jeeves and Wooster.