David Hall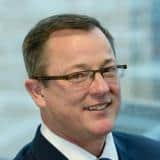 Business Director
David has been one of the foremost recruitment headhunters in the UK for over twenty five years acting as Managing Partner of Go3 Partners and he is renowned for some of the highest profile moves in recent times across the professional services and legal markets.
He has also been involved in the foundation and management of a diverse range of companies from ranging from PR to Management Consulting, and an Art Gallery, dot-art of which he remains a Trustee.
Working across all levels of business, David has a hard-earned reputation for being someone who gets things done. He is a real ideas person who is happy to get involved at grassroots when necessary, and brings a keen enthusiasm to Document Direct.
David's favourite thing in the world is helping people who have a passion for what they do.
Tips to our clients, from experience
Try new things and learn new things
Favourite sport or pastime
Football and horse racing and playing with my kids
Favourite country visited
Altea, Spain
Favourite tipple
White wine, Sancerre or a cold lager on the beach
Best TV box set or favourite movie
Sopranos and Game of Thrones, Life of Brian, Saturday Night Fever, Watchmen